Thank you for stopping by and visiting us at our home on the web.

We hope you enjoyed your visit.

Please sign our guest book and let us know you were here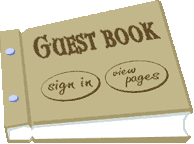 As you can see by the above Logo (sporting Head Shots of our cropped girl Galaxy and our natural eared boy Raider) we are for both cropped and natural eared Boxers and feel it's up to our puppy owners to decide if they want a natural eared Boxer or a cropped Boxer. It's your dog you should be able to make that choice, whether you have a pet or show dog, you get to decide. We will support you.

This site is undergoing major reconstruction. We have had our home on the website here since 2005 and it is very much time for an overhaul. Please be patient with us as we clean house and make our home better. You will find pages that for now are missing and have incomplete info but rest assured we are working on it. We hope you'll like the changes.

This site is best viewed using Microsoft Internet Explorer 8

Some of our pages are long but they load quickly. You may need to scroll down to the bottom to see everything and access our links

Email is the best way to reach me. I never hear my phone ring and it's usully not charged. Also, I never know right away if I have messages because my phone doesn't like to let me know I have them. Please email me for a much faster response.