Thank you for stopping by and visiting us at our home on the web.

We hope you enjoyed your visit.

Please sign our guest book and let us know you were here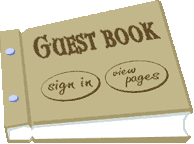 As you can see by the above Logo (sporting Head Shots of our cropped girl Galaxy and our natural eared boy Raider) we are for both cropped and natural eared Boxers and feel it's up to our puppy owners to decide if they want a natural eared Boxer or a cropped Boxer. It's your dog you should be able to make that choice, whether you have a pet or show dog, you get to decide. We will support you.

This site is undergoing major reconstruction. We have had our home on the website here since 2005 and it is very much time for an overhaul. Please be patient with us as we clean house and make our home better. You will find pages that for now are missing and have incomplete info but rest assured we are working on it. We hope you'll like the changes.

This site is best viewed using Microsoft Internet Explorer 8

Some of our pages are long but they load quickly. You may need to scroll down to the bottom to see everything and access our links

Email is the best way to reach me. I never hear my phone ring and it's usully not charged. Also, I never know right away if I have messages because my phone doesn't like to let me know I have them. Please email me for a much faster response.

IF YOU ARE LOOKING FOR A PUPPY PLEASE READ THIS!!!!

We are receiving lots of interest in puppies but sadly we have none and none on the way!

If you have sent in an application and I haven't gotten back to you, I am sorry. I have been extremely busy with work, class an dog shows plus the day to day life stuff.

I am putting you all on a waiting list though that rarely works out. I have had 10 to 20 people at a time before on waiting lists and only a handful of puppies from me have ever gone to somebody on a waiting list as by the time I have litters those people have found other puppies.

I recommend you check back often and visit our nursery page. As soon as we have a confirmed pregnancy we will post litter details. That will be the best time to contact us.

Here's hoping to a litter soon!!!!!

West Coast Boxer Club - Member/President 2013/2014 & 2015/2016 & 2017/2018

www.westcoastboxerclub.com

Boxer Breeder/Exhibitor & Multi Breed Professional Handler

AKC Breeder Of Merit since May 2017

Sacramento Valley Boxer Club - Member/Vice President 2012/2013/2014

Sacramento Valley Boxer Club -  Match Chair 2012/2013

Sacramento Valley Boxer Club -  Raffle Chair 2013

The Vallejo Dog Training Club - Assistant Trainer 2012/2013

Conformation Trainer in Training 2012/2013

The Vallejo Dog Training Club Conformation Trainer 2015 to Present

Great Lakes Boxer Club - Member Since 2007

East Bay Boxer Club - Member Since 2013

CGC Evaluator since September 2017

East Bay Boxer Club - Board Memeber

At Vendetta Boxers, we have been showing Boxers since 2006 and breeding since 2009. We started out using the name Vendetta as our Kennel Name. Many years prior there was another Kennel using the name Vendetta Boxers but they were long since gone & done breeding. Their Boxers were Magnificent. Tough I didn't know they ever exsisted before until I started using the name.

The American Kennel Club offers breeders the Registered Kennel Name Program to protect the use of their kennel's name in the naming of AKC registered dogs. The use of a registered kennel name allows breeders to name dogs of their breeding in an identifiable manner creating a prominent familial foundation in the breed.

I have applied for and been denied the use of Vendetta several times in the past and have been told I was denied because others are using Vendetta more than sparingly so the name wasn't availabe.

Drum Roll Please......

This last time I applied I was granted the use of my Kennel Name so Vendetta is VERY PROUD TO ANNOUNCE that as of 7/15/18 we officially became a Registered Kennel name with the AKC.

It was a long hard road to get here and couldn't have done it without the help of others who let us use their gorgeous dogs with our beautiful girls so a huge thank you to:

Jennifer & Gerald Osuna for letting us use "Scottie" UCI INT/NAT CH Caymans Tibute To Mack Scott CGC

Sydney Brown/Cayman Boxer's for letting us use "LeRoy" Caymans Leroy Brown

Michelle Rocca & Donna Galante/GalaRoc Boxers for letting us use "Hudson" AKC GRCHS Maxl's Stay Gold

Without you all and these 3 dogs we would not be where we are today so thank you so very much!